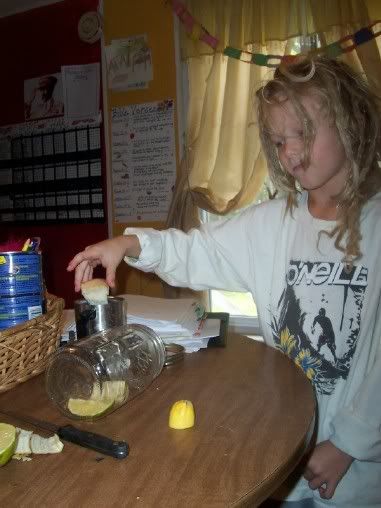 Well were doing a science experiment on MOLD!!!!
We started by getting some food that would MOLD.
We discussed what food would mold easily.
We chose bread, squash, and bananas.
The kids dipped the food in a cup of water and put them in a jar and sealed it up.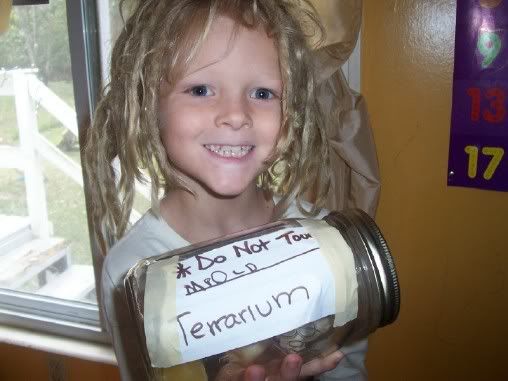 Then we made signs so that no one would touch or move them.
If you know Jay...we have to do this, or we would NEVER actually SEE the mold...He would have already have thrown them away.
The kids really liked doing this...We will keep you updeated with the "MOLD TERRERIUM"
I LOVE these Science Experiments!!!!
Hooray!!!!