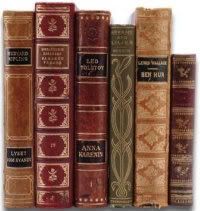 ALL kids are different.
If there is one thing I have learned thru my journey homeschooling...
it is THAT.
All kids are different.
Some are better at math.
Some LOVE science.
Some go thru phases of not liking ANY of it.
Some DO NOT like to read....
And
Some-
can't wait to read.
Oh the differences in children.
I have had ALL different scenerios.
Zeek was my guinea pig(asa most first kids are in LIFE).
I was paranoid.
I was HARD on him.
I hadn't yet learned that ALL KIDS ARE DIFFERENT.
I got mad and am sad to say that I even made him cry once.
It was terrible.
He was not ready.
He was a 1st grader that WAS NOT READY.
I know that there are public-school teachers that would DISAGREE...
but, he WAS NOT READY.
And I believe that I AM THE REASON he still does not like to read.
I make him.
He does it.
But---
He does NOT like it.
Then there was Shasha .....
I swear I did not even TEACH her to read. I taught her the letters and the sounds and she just TOOK OFF.
All on her own .
She was reading.
NO PROBLEMS.
After that I was pretty comfortable with my teaching abilities.
I used Hooked on Phonics with Malachi and LOVED it.
It didnt take very long and he was also reading.
He has little problems now and is in the 1st grade.
And MOST RECENTLY....
There is Sheba.
She WANTED to read.
She was READY.
I started HOP with her couple of weeks ago and she LOVED IT.
Then...yesterday- SHe read her FIRST BOOK.
She was soooo excited.
We all made a HUGE deal out of it and celebrated like she won the NOBEL PEACE PRIZE.
She was so proud of herself as she put her stickers on her chart.
Such a feat...sweet girl.
Sooo....as you can see they have all been different.
Some are FAST.
Some are SLOW.
I have learned thru MY journey that it does not matter HOW FAST they get there...
only that
THEY
GET
THERE.
And with practice and patience....
They all will.