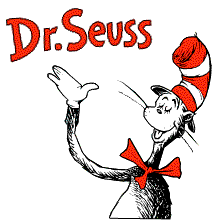 "Today you are You, that is truer than true. There is no one alive who is Youer than You." - Dr. Seuss
I love Dr. Seuss...I mean really WHO DOSEN'T?
He has a way of taking you right back to being 7 all over again.
All you have to do is cozy up on the couch and say, "One fish, Two fish...." and watch the kids come running.
Try it...you'll see.
Well...March 2nd is Dr. Seuss's birthday.
So in the Vallone Academy...WE ALWAYS CELEBRATE!!!
We started the day off by watching the "cat in the hat" cartoon marathon on PBS...while we used tracing paper and traced ages from our favorite Dr. Seuss books.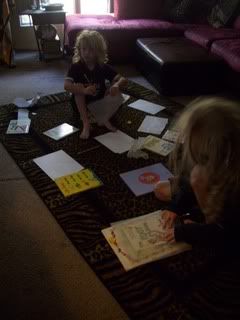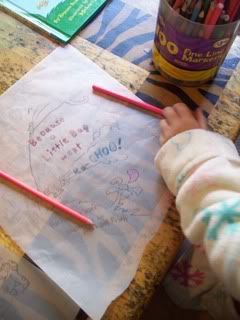 Then we read Dr. Seuss books and watched a couple of videos..
So fun and so cute.
One of the reasons I love Dr. Seuss is because he has a way of effortlessly telling a story that is interesting to both YOUNG and OLD.
And..for the most part there is ALWAYS a lesson.
Like... " The Sneetches" :(If you want to watch this video- Scroll down an turn off the music player on your RIGHT)
Watching this video together we discussed:
* WHY the way you LOOK does not determine WHO you are.
* THAT all people are the same...no matter the way they LOOK.
AND
*how a story can be told in MANY different ways.
Such a blessing to sit with the kids and have these moments....
The timeless ones where time STOPS, and you SIT STILL for a MOMENT.
And what kind of Dr. Seuss Day would it be without visiting a CAT and some kittens???
I mean really???
What KIND of Mother would I be????
LOL
Then to top the whole day off...
Guess what we had for dinner????
Yep!!!!
Green Eggs....minus the ham.
Happy Birthday Dr. Seuss!!!!