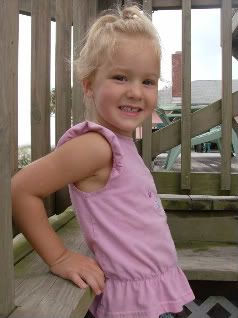 Sheba, Sheba....oh so sweet.
Shes the "baby" of the family-which cant be beat.
She loves polka dots, FOOD and gymnastics too.
5,6,7,8....She knows JUST what to do.
Shes SUPER-DUPER smart and sassy for sure.
Her smile brightens ANY room...and her CUTENESS could be a cure.
Were so blessed to have this special royal baby.
Shes the latest piece to the puzzle- A precious gift God gave me.
She's turning 4...Its her special day!
Happy Birthday Sheba- Your on you way!
Love-Your Family