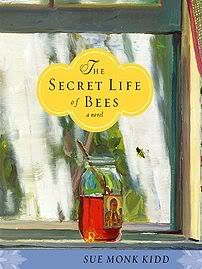 I know its been a while...I know.
To be honest ...I have been CRAZY busy!
I read this book BEFORE I saw the movie and LOVED it!!!!!
A great, "get lost in the book" read....
There are very few books that Jay will read...(At least I know Zeek comes by it NATURALLY!)
THIS book is one the books that he would LISTEN to.
Funny ...I know.
But...Believe it or not...I read ALMOST the entire book "Roots" to him!
He LOVED it!!!!
Enjoy!!!!!