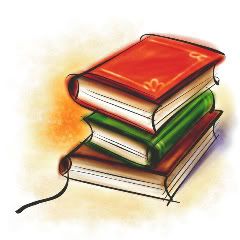 If I am being honest about homeschooling..I mean REALLY honest.
That is when I can admit that for some reason...teaching them the "basics" is gthe hardest for me...SO FAR.(I am SURE there are HARDER things to come!!!)
I am CONSTANTLY asking the "other" kids who come over...
"What are YOU doing in math?"
"How did YOU learn your multiplication facts?"
"What did YOU read today?"
"How often do YOU do science?"
Most of the time I get VERY LITTLE info from my little public school friends..they are soooo OVER school questions! LOL
I cant help it...somewhere inside of me I still find it hard not to "compare" us to others.
I am REALLY working on that...but its a SLOW PROCESS.
Trying to RE-train my brain after YEARS of "conditioning".
I KNOW my kiddos are smart.
But...It has been a struggle(at times) to teach SOME of them to read.
I have found that I have to find a BALANCE somewhere in the middle.
Some MIDDLE ground..
On one hand-
There are the UN-schooling books I have read that say, "Dont worry if they dont read till they are 11...its ok."(When I read THAT I almost LOST MY MIND....not till they are 11??? Thats WAY TOO UN-school, hippy style for EVEN ME!)
and on the OTHER HAND..
there is the "you HAVE to be at a certain LEVEL" view of the CONVENTIONAL public school.(Which is ONE of the reasons WHY we choose to Homeschool...so that we DO HAVE more FREEDOM.)
I have struggled with the fact that Ezekiel finds it REALLY HARD to piece it together.
He can read...but DOES NOT LIKE IT!!!
I have to MAKE HIM read.
AND ...while he is reading-I almost have to stand over him.
A struggle...for BOTH of US.
I WANT it to be easy for him...I WANT him to WANT TO READ!
I am learning that as the children grow older, the things that I WANT for them arent always so.
The same things arent always going to be EASY for all of us.
Zeek is an AMAZING creative thinker, humanitarian, and LOVES science!
ALL which are JUST AS important as READING EASILY at 8!
Shashamane is 2 years younger than Zeek and can probably read at a 3rd grade level....ALREADY.
I taught her the "rules" of reading once and she has NEVER looked back.
She is 6 and I have started to find her on the couch READING...without being ASKED!!!
To me...THAT is a miracle.
I am learning to appreciate that it takes "creativity" on MY PART to get some kids interested.
I now get Zeek interested in reading by steering him towards books like "Captain Underpants". (If you dont know- its POTTY HUMOR..All the way!)
I have learned that he IS INTERESTED in reading...as long as WHAT he is reading has SOMETHING to do with farting, burping, peeing, pooping, or eating ANYTHING gross!
Its like I always say..."Get in where you fit in."
For now...We apparently "fit in" with GROSS little boys who WANT to read about SMELLY FARTS and STINKY POOP! LOL
Like I said...I AM BEING HONEST!