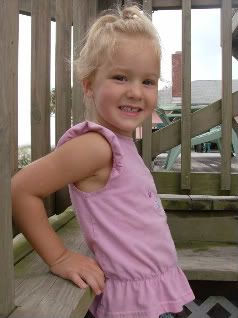 Sheba Ithiopia Vallone.....A ROYAL name for a ROYAL girl.
Sheba has sucha sweet soul...She is a caretaker at heart.
She is very observative and ALWAYS knows JUST what someone needs.
She sits with Jay at night and rubs his head and says, " I Love you Daddy", and is ALWAYS first to get him ANYTHING he needs.
She has been growing up in front of our eyes lately...
It is HARD for me to believe that she is almost 4 years old!!!!
Our BABY????? Almost 4????
Couldnt be....
Shoulnt be....
Where did the time go????