One of the MOST FREQUENTLY asked questions I get as a homeschooling Mom is, "How do they get socialization? How do they get to spend time with other kids?"
We-fortunately have 4 kids to start with...so they have each other
AND they have a HUGE friend and family base to lean on....
BUT-
We also have an AMAZING homeschool co-op.
We meet every Friday and share all kinds of things...
knowledge
information
fellowship
and most of all....the kids get to "socialize" and have regular classes, just like "regular" kids.
We also get to spend time and learn about things that other kids might miss out on...in "regular" school.
Like...
Chinese New Year!!!!
We had a GREAT celebration last Friday complete with Chinese food, chinese decorations, A dragon dance, Chinese crafts, and LOTS of fun...
with LOTS of other kids.
It is ALWAYS a blessing to sit back and look around at people who may mot be JUST like you....but are on the SAME PATH.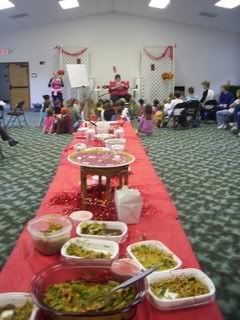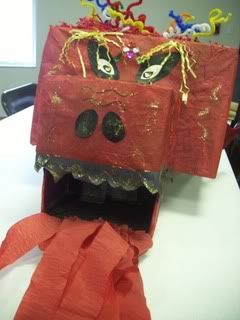 What a blessing!!!!