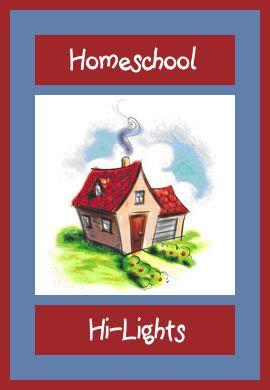 Life is always full of obstacles.
From the time you are young to the time you are "old".
As I have gotten "older" I have CHANGED.
I guess you call it "social anxiety"....I don't know.
Its VERY hard for me to walk into a room full of people that AREN'T my "friends".
I mean....TRUTHFULLY- I think that I have been with Jason SOOO long that it has become more "natural" for me to let him be the "social" one.
I have just sat back and had babies and rocked my way right into HOMESTEAD BLISS.
My home has become my safe haven.
I only have to deal with people I know....NICE.
Well yesterday there was a (Dah Dah DAHHHH) HOMESCHOOL MEETING.
I REALLY wanted to join the local HS group- Homeschoolers By the Sea.
I had been a member before...but wasn't LAST YEAR.
Shainee and I had discussed joining the group TOGETHER.
Which I KNEW I could do, ALONG with my trusty sidekick.
BUT----Shainee is in NJ for the summer!!!! AGGHHHHH!!!!!
I wanted to go but I DIDN'T want to go ALONE!!!
So I pretty much BEGGED Sheba to come with me...She DID!!! Whew!!!
So we ran some errands first.
She had SUSHI for lunch!(Her FAV food)
And then we headed to the meeting.
The whole way there my mind was TRYING to talk me out of going.
"We can sign up later."
"NO!!! Go now!"
"Well ust wait for Shainee.."
"No...You NEED to go. You can do this."
"Later."
"Now!!!!!"
So...the "mature, level-headed teacher" in me won!!!
As I pulled into the parking lot I thought to myself...
"Sometimes we have to do things that are uncomfortable in order to GROW."
I tell the kids that all the time.
"You don't have to like it...you JUST have to do it."
I walked in and was greeting so sweetly by a woman who REMEMBERED me from before.
"Jana...How are you??? So glad to have you back!"
Ahhhhhh........
As much anxiety as I had about this meeting, you would have thought I was walking into the LIONS DEN.
And as soon as I walked in and saw a ROOM FULL of local homeschooling parents and kids.
There were tables set up with used curriculum for sale, flashcards, games...ALMOST ANYTHING you could want for your homeschooler.
It was amazing.
There were different groups and tables set up for 4-H, the museum, etc.
I joined the group for $5 PLUS agreeing to help put on the FIELD DAY!!!(knowing that JAY would be PERFECT for that)LOL!
I bought Malachis curriculum, Money manipulative's, 3 Abeka science books, LOTS of Magic school bus workbooks and got a lesson plan book FOR FREE!!!!
In all I spent about $11!!!!
It was amazing and I have learned that Life is not a HARD as we make it out to be.
If I just put one foot in front of the other and LIVE IT!!!
Its better to let GOD lead and not let my FALSE FEARS and ANXIETY rob me of ANY moments.
Life is too PRECIOUS.
Life is too SHORT.