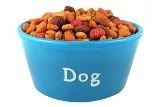 If you have ever met my husband you will understand this.
He is AMAZING.
He's charismatic...in all the right ways.
He is a REBEL at heart....for all the right reasons.
He is energetic...at all the right times.
And he is giving.....to a fault sometimes.(If that is possible.)
He has a heart of gold and wins you over almost instantly.
It is amazing...
People and animals GRAVITATE towards him.
He just CONNECTS with people...effortlessly.
Seriously....Amazing and WEIRD ....
all at the same time.
I knew I loved him, as soon as we really talked.
I knew.
It just happens like that sometimes.
Which is WHY....
when the 2nd stray dog showed up 3 days ago...
I knew it was Jay.
They are just drawn here.
Dogs.
People.
Birds.
Kids.
Its a vibe.....
and now....
The dog wont leave.
A kid even came and took it to his house today after school.
He was back in 90 min...flat.
And CRYING for us to let him in the gate.
When I asked him what the dog was doing back Jay said with a smile, "I dont know. He likes us. We're calling him - LOST."
Sweet, compassionate, CRAZY man....
Gotta love him.
O