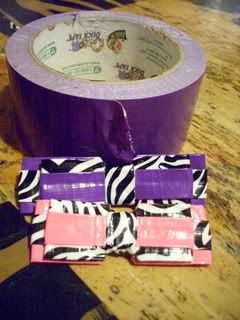 Today we spent the day making duct tape hairbows.
It was a nice way to spend some time...working together.
Sometimes I am not sure WHO it is harder for....
Me or Them.
I learn more and more about myself as I walk this road with my kids.
I learned today that even on day 11 of Daddy being gone...
when I am running VERY LOW on patience....
I CAN make a DUCT TAPE BOW.