As I walked into the auditorium this weekend I was flooded with vivid memories.
I found myself sitting somewhere between the past and the future.
Somewhere fimiliar yet distant.
From the smell of the colorful roses to the sounds of a theatre FILLED with excited family members from near and far...
this was my childhood.
I had been here before....I have had these experiences. They are etched in my mind so clearly....like yesterday and 20 years ago- at the same time.
Like de-ja-vu....I felt I had
been
here
before.
I felt so instantly connected to the feeling.
So overwhelmed by emotion ...I couldn't help but cry.
It was such an amazing feeling to APPRECIATE what my girls were feeling.
I knew how excited they were.
I knew how much fun they would have the first time they stepped on that stage.
I knew how much THESE teachers would help shape their lives.
I knew how some of these girls would be IN their FIRST memories of chilhood.
I knew how this process would EMBED themselves in their memories.
I sifted thru memories all weekend.
Like a "time-traveler" I jumped from the past, where I remembered recitals, costumes, and dances I DID 25 years ago....
to the future, where I saw my girls as seniors crossing the stage on their last recital...for 1 last bow.
It was NOTHING less than SURREAL and AMAZING.
The Dance Company
proved itself to be an OUTSTANDING company with MANY talented poeple on stage and behind the scene.
I cannot say enough how BLESSED I feel to be able to be a part of something so beautiful an enchanting..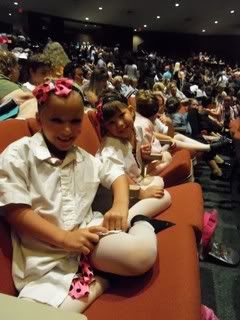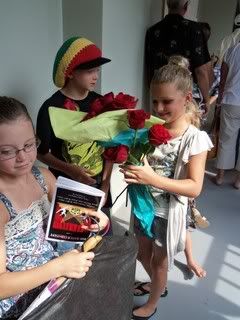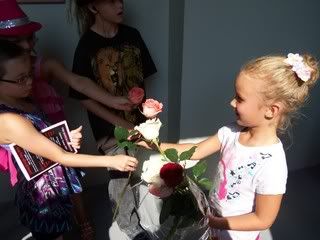 I