Can it POSSIBLY be 9 years later ???????
October 12, 2000.
6:19 pm.
After a LONG labor and birth....
He was born.
Ezekiel Jahson Vallone.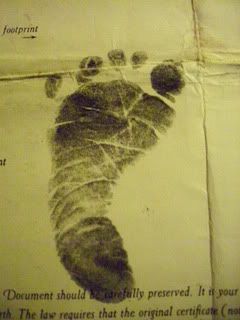 He was my SUGAR BEAR,
SWEETIE,
BOO BEAR.
I knew from the moment I saw him that he was SPECIAL.
He was GOLDEN(seriously).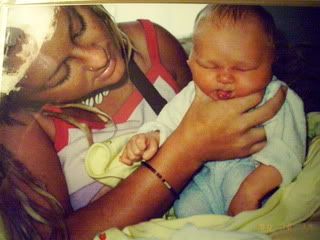 He was so sweet.
So Precious.
Words could not express how IN LOVE I was.
And now as if in some sort of TIME WARP,
here we sit...
9 YEARS LATER.
9 YEARS.
WHAT?????
And just as I KNEW he would....
He has turned out to be THE SWEETEST CHILD I have ever met.
He is CARING, LOVING,TENDERHEARTED, and PASSIONATE.
He is an AWESOME leader.
And he is SOOOOOOOOOOOO Exact when he speaks.
He has an AMAZING memory....He will say things like, "Mom, don't you remember that time 3 years ago when we went to the movies and you were wearing that BLUE shirt?"
REALLY?????
Seriously...an amazing memory.
He DOES NOT get that from me...
Maybe Jay.
He is a BLESSING to us all and LIGHTS UP my life!!!
What an AMAZING journey ...
from THERE
to
HERE.
9 FUN years behind us.
A LIFETIME ahead of us(God Willing).....
Today as I watch this boy in front of me,
I FEEL so blessed.
So blessed to have been given THIS child.
So Blessed to be his Mother.
So blessed to share THIS life.
Happy Birthday Zeek!!!!!!!!!!